Welcome to
D & S Electrical Technologies, LLC.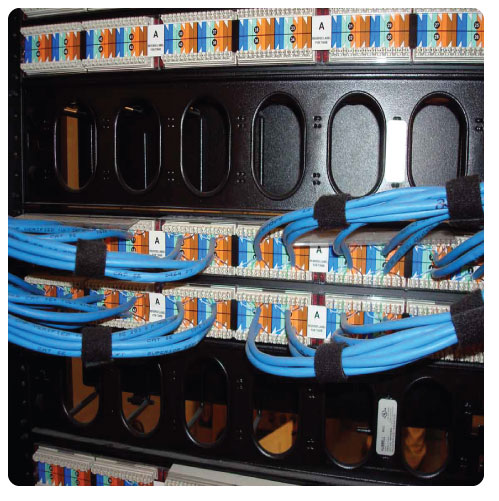 D&S Electrical Technologies, L.L.C. has
wired four new elementary schools,
two new hotels, eleven major school
renovations, three industrial buildings, and
several interior build-outs and renovations
since its' inception less than six years ago.
As a respected leader in commercial and industrial electrical contracting services, D&S Electrical Technologies is committed to meeting its client partners' needs by providing the best state-of-the-art products, workmanship, project performance, accountability, and competitive pricing. D&S has a strong record of success and has demonstrated consistent and high levels of integrity, honesty, stability, and on-time job performance that has led to many ongoing relationships with very satisfied customers.
"We deliver more than what is expected from each project partnership…always on time…always within budget….always professionally managed with guaranteed satisfaction."
Dan Harrison, President and Founder
D&S Electrical Technologies, L.L.C. has been incorporated since September 2005 and provides electrical and electrical-related services for new construction and renovations in commercial office construction, commercial retail construction, institutional-school construction, hotel construction, and a small amount of residential construction. Presently D&S Electrical Technologies, L.L.C. has projects in the following counties in the State of Florida:
Hillsborough
Pasco
Pinellas
Polk
---
The corporate officers/managing members of D&S Electrical Technologies L.L.C. are as follows:
Daniel M. Harrison
President/Secretary
Florida Certified Electrical License Holder of the company with over thirty years experience is involved in all of the financial decisions and management decisions of the company. He is the focal point in the organization for contact with the owners, engineers, and general contractors. He bids the work, prepares estimates, negotiates with owners and engineers, and is ultimately responsible for all electrical contracting operations.

Sue E. Harrison
Vice President of Administration
Has over twenty years management experience and manages the office functions within the organization including purchasing, accounting, human resources, payroll, and is the liaison between the office and the field personnel.
James W. Scussel
Vice President of Field Operations
Has over twenty years of electrical experience and oversees the superintendent in the field and is in charge of all safety procedures and policies. He hires the field personnel and is involved in their discipline and mentoring. He helps the President bid and estimate the jobs, and coordinates how the actual physical work translates from paper to the field.